Contact CSI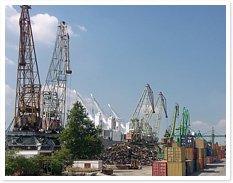 CSI Inc.
10640 Baptist Church Rd.
St. Louis, MO 63128
Tel:314-842-2193 Fax:314-842-5854





Testimonials
"Reliability / consistency"
Mark Johnson
"CSI is a knowledgeable and flexible partner in dealing with all our imports. They are very reliable and are able to satisfy our needs throughout North America with one phone call." 
Bradley Green
Fantastic service by all the personel at CSI. Loads are moved timely and reliably with zero problems.
Patrick Jenson
"I am writing to compliment CSI on the outstanding service that we have received over the past five years. The service is great and any questions have been addressed immediately....I look forward to doing business with CSI into the future."
John McCoist
"The top notch customer service that CSI provides is better than any customs broker I have utilized. Their attention to detail gives us complete confidence in their ability to handle emergency and specialized deliveries as well as the regular day to day distribution of our time critical imports"
Jessica Priston
More Testimonials